State police blamed intoxication for two crashes in the wee hours of Saturday morning.
Around 3 a.m., according to a news release from the New Hampshire State Police, a state Department of Transportation driver came upon a car that had crashed into the trees off the side of Interstate 93 in New Hampton.
State police identified the driver as Sabrina Tierney, 22, of Pelham. Tierney was charged with aggravated driving under the influence, and driving with an open container of alcohol. She has been released for appearance Feb. 10 in Laconia District Court.
About an hour later and almost 40 miles south, state police responded to another crash.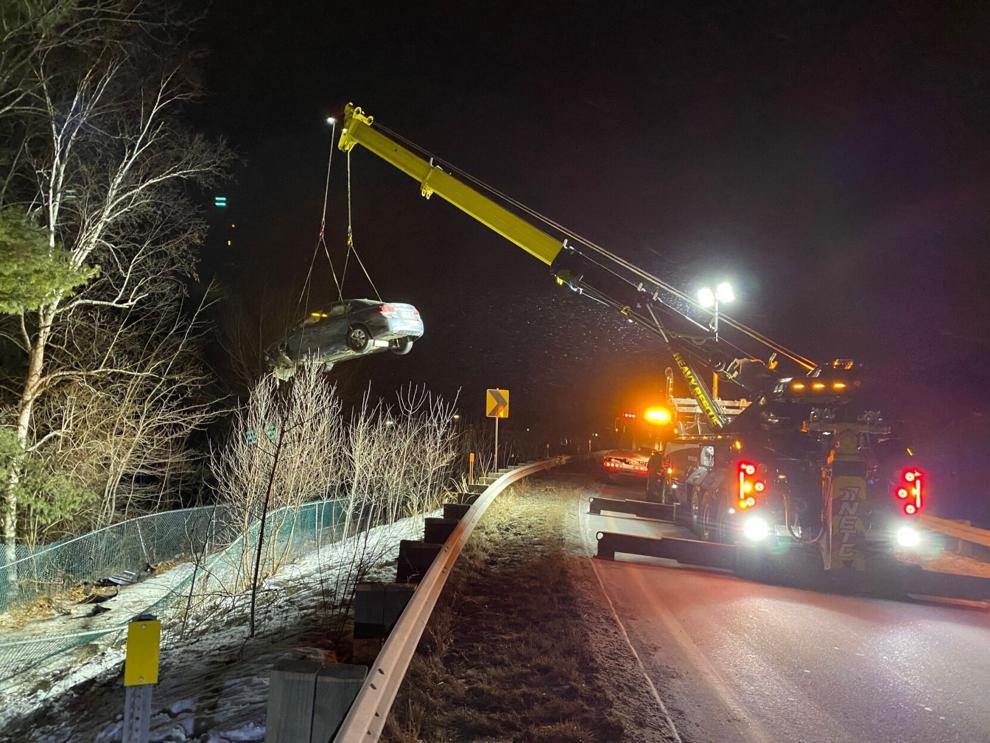 Nearby residents reported a loud bang just before 4 a.m. near the junction of Interstate 93 and Interstate 89 in Bow. State troopers spotted a car off the side of the road.
Police speculated the car hit a guardrail and flew across a chain link fence before it crashed into trees and landed on a walking trail near the interstate.
No one was in the car when state police arrived at the site of the crash.
Bow police later found a man standing on the ice on the Merrimack River, behind a car dealership, later identified as Steven Longchamp, 27, of Colchester, Vt. A state police dog found a woman in the woods about a quarter-mile from the crash, who was later identified as Crystal Wynott, 31, of Hillsborough.
Longchamp was charged with driving under the influence, possession and transportation of a controlled drug, driving with a suspended license and conduct after an accident. Wynott was charged with possession of a controlled drug.