COLCHESTER — Local golfers will swap perfectly-manicured fairways for inches-thick ice next month when the Charity Ice Golf Scramble returns to Malletts Bay. 
The fifth-annual fundraiser for Camp Ta-Kum-Ta, a year-round camp in South Hero for children with cancer, will take place Saturday, Feb. 19 at Bayside Park. Registration for teams of four is now open, and organizers are still looking for sponsors. 
"It's the most exclusive golf course in the state," co-organizer Dan McLean said, laughing. "You don't have to be a professional golfer to play. It's a really fun event."
Last year, 134 people participated in the Scramble, raising more than $13,000. All proceeds go directly to Camp Ta-Kum-Ta and are used to provide a variety of supportive programming for children and families. 
"Our goal is to continue to grow this," co-organizer Rich Gardner told the Sun. "I selfishly want this to be the most profitable golf event for camp."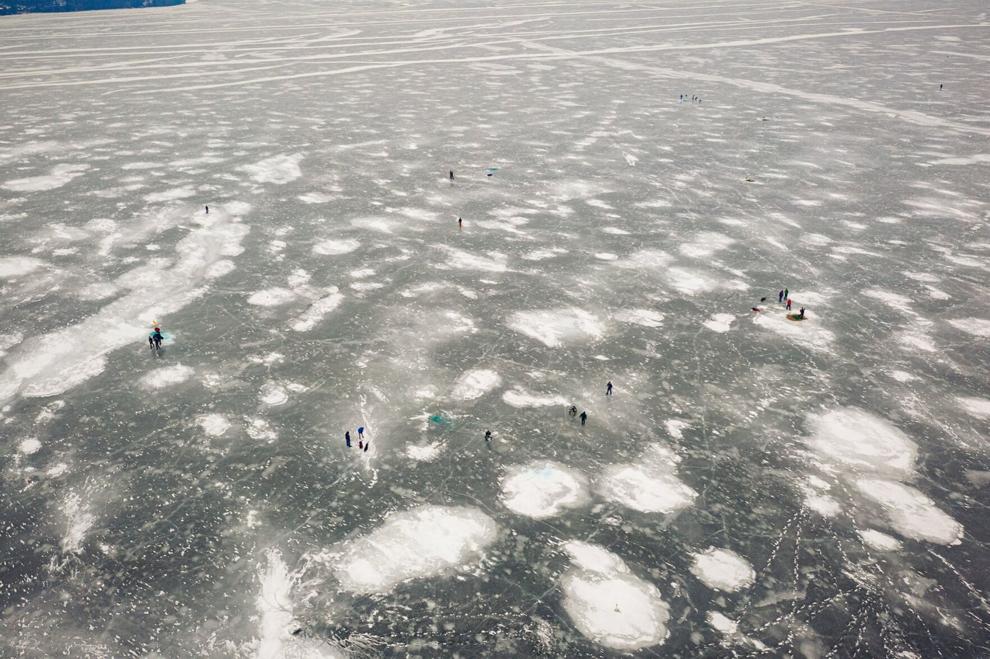 Starting early on Saturday, teams of four will play a 9-hole game of golf on the frozen surface of Lake Champlain. In a continuation of last year's COVID-19 distancing, teams will tee-off 10 minutes apart. Participants should dress warm, McLean said, and expect the game to last two to three hours. 
Golfers are allowed to use a hockey stick as one of their clubs and are encouraged to get creative in what they use as a golf cart: sleds and side-by-sides and mobile fire pits add another element of fun to the event.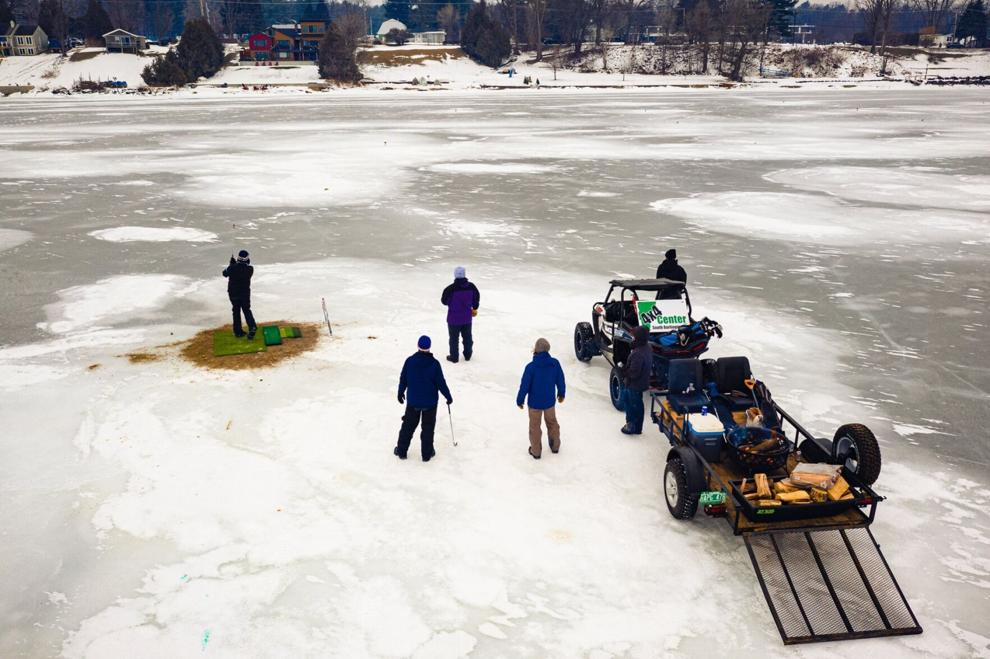 "One of our players last year … actually described playing as like you're playing in space," Gardner said. "If the ice is clear, and you hit a golf ball on it, it's like hitting concrete. The golf ball will just go and go and go."
As of this week, Malletts Bay is frozen. If temperatures stay below freezing, the surface should be good to go in mid-February. The Scramble has no rain date, so Gardner and McLean have their fingers crossed that the weather cooperates. 
Though the majority of funds will be raised through sponsorships and ticket sales, raffles on the day of the event will generate even more money. Gardner said a dedicated group of volunteers donate supplies and their time to the event, to ensure 100% of proceeds go to Camp Ta-Kum-Ta. 
"It is an amazing organization, an amazing place, so it's very special to have an opportunity to run an event that donates money to them," he said. "I get to see all the money we raise be spent because I'm a counselor. I get to actively be part of putting it towards the kids."